Music S Women*
The association for more equal opportunities in the Saxon music industry.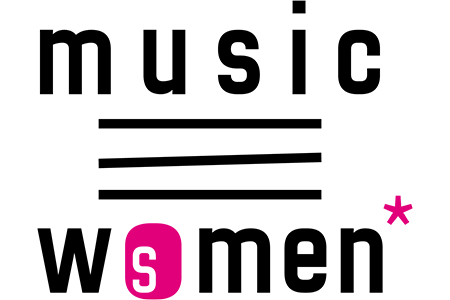 Contents & Goals
Music S Women* is a network of actors in the Saxon music industry who are committed to equal opportunities and equality for FINTA* persons. From the conductor*, manager*, entrepreneur*, musician*, producer* to the technician*, we want to help the potential and performance of Saxon music women* to become more visible. Everyone at Music S Women* is allowed to work for this mission – regardless of gender, age, origin or genre.
Since its founding, a colorful bouquet of topics has emerged for the association's work. Equality is a complex cross-sectional task and touches all areas of economic, political and social life. The association juggles between different construction sites, works patiently on long-term processes, but also reacts spontaneously to current events. Music S Women*'s fields of activity are increasing the visibility of Saxon music women*, information from the scene for the scene, forming a community through various network meetings and exchange formats, and ensuring the greatest possible participation for music women* in the network and in the industry.
The Landesverband der Kultur- und Kreativwirtschaft Sachen e.V. supported the founding members of Musik S Women e.V. on the one hand in an advisory capacity with the available know-how and on the other hand by acting as a supporting structure in the first year. Thus, the Saxon music women* had time and space to form as an initiative and network, to apply for the first funding and to create the basis for the independent e.V..