NEWSFLASH #4: Projekt InduCCI — We are right in the middle of it!

With spring in the air, we send you the next update on our Euro­pean coop­er­a­tion as project part­ner at InduC­CI. We are halfway through and the project is pro­gress­ing satisfyingly.
Mid Term Conference
The InduC­CI project cel­e­brat­ed a belat­ed halfway par­ty in mid-Novem­ber 2020, to which our lead part­ner, CWE Chem­nitz, invit­ed with a vir­tu­al and pub­lic con­fer­ence. The aim of the con­fer­ence was to give a broad inter­est group an insight into the project and to explain project activ­i­ties that have tak­en place already.
InduC­CI @ BetaKonferenz
We were pleased to be able to give oth­er cre­atives and inter­est­ed par­ties an insight into our project at the 2020 BetaKon­ferenz realised by Cre­ative Sax­ony in Zwick­au. Here we pre­sent­ed the top­ic of pro­mot­ing the cul­tur­al and cre­ative indus­tries in for­mer indus­tri­al regions and exchanged ideas with the audience.
Region­al CCI pol­i­cy papers and transna­tion­al recommendation
Our project part­ners are cur­rent­ly for­mu­lat­ing mea­sures for polit­i­cal bod­ies and oth­er deci­sion-mak­ers for their regions, tak­ing into account the respec­tive local con­di­tions. In doing so, they are build­ing a bridge to their region­al analy­ses in order to find solu­tions for the polit­i­cal short­com­ings for the cul­tur­al and cre­ative indus­tries in their region. The CWE project col­leagues from Chem­nitz focus on three mea­sures in their region­al CCI pol­i­cy paper:
Rethink­ing indus­try: cul­ture and cre­ativ­i­ty as engines for the future

KreativMINT: Expand­ing cre­ativ­i­ty in edu­ca­tion, espe­cial­ly with a focus on technology

Build­ing capac­i­ty: More knowl­edge, more net­work­ing, more scope for action
After com­ple­tion of all region­al­ly indi­vid­ual mea­sures, it is up to us as project part­ners to take them up and inte­grate them into a transna­tion­al strat­e­gy paper. Intend­ed as a strate­gic CCI pol­i­cy rec­om­men­da­tion, the results will flow into a guide­line for oth­er indus­tri­al regions in Cen­tral and East­ern Europe. After com­ple­tion, the paper will be avail­able in Eng­lish at the end of 2020 and can be down­loaded from www.inducci.eu.
Eval­u­a­tion of the region­al CCI train­ings for admin­is­tra­tive staff
At the end of Jan­u­ary 2021, we invit­ed the project part­ners to exchange infor­ma­tion about the region­al CCI train­ings for admin­is­tra­tions in a vir­tu­al work­shop. The region­al train­ings focused on rais­ing aware­ness and vis­i­bil­i­ty of the respec­tive cul­tur­al and cre­ative econ­o­my scene, but also on net­work­ing and pro­mot­ing exist­ing coop­er­a­tion between region­al and local admin­is­tra­tions and CCI actors.
Due to con­tact restric­tions in the respec­tive regions, only 3 out of 7 part­ners have been able to imple­ment their train­ing so far. Nev­er­the­less, the exchange between the part­ners was suc­cess­ful and impor­tant. The feed­back from our part­ners was con­sis­tent­ly pos­i­tive. All par­tic­i­pants got sug­ges­tions, got cur­rent insights and net­worked. The remain­ing 4 part­ners are plan­ning to imple­ment their train­ing this spring. The doc­u­men­ta­tion of the train­ing will be avail­able as out­put doc­u­ments at www.inducci.eu.
Test case: Labor 2025
From 08.03.21 to 19.03.21, the Klub Soli­taer invit­ed par­tic­i­pants to the "Funke­nakademie" in the frame of the InduC­CI project. In three dig­i­tal work­shops, stu­dents and grad­u­ates togeth­er with three Chem­nitz research insti­tu­tions exam­ined the field of ten­sion between art and tech­nol­o­gy. The con­tent of the three work­shops was devel­oped by three artists in coop­er­a­tion with the insti­tutes and aimed to dis­cov­er pos­si­ble inter­faces and to explore fur­ther aes­thet­ic-prac­ti­cal imple­men­ta­tion. The result­ing exhibits will be shown in May at the "Ars Elec­tron­i­ca Cen­ter" in Linz (Aus­tria).
Test case: Werkschau
Under the mot­to "Made in Sax­ony", prod­ucts, art­works and ideas from around 150 Sax­on artists and cre­ative com­pa­nies will be on dis­play direct­ly behind the Karl Marx Mon­u­ment in down­town Chem­nitz from March 26 to May 2 2021.
Tak­ing into account the Coro­na pro­tec­tion reg­u­la­tions pre­vail­ing on site, vis­i­tors can mar­vel at the diver­si­ty and cre­ative poten­tial of the region dur­ing this time from Wednes­day to Sun­day from 12 to 6 pm each day. It is request­ed to book tick­ets in advance, the entrance is free. Whether the exhi­bi­tion opens to vis­i­tors will depend on the cur­rent inci­dence of coro­na. For more infor­ma­tion, please vis­it KREATIVES SACHSEN.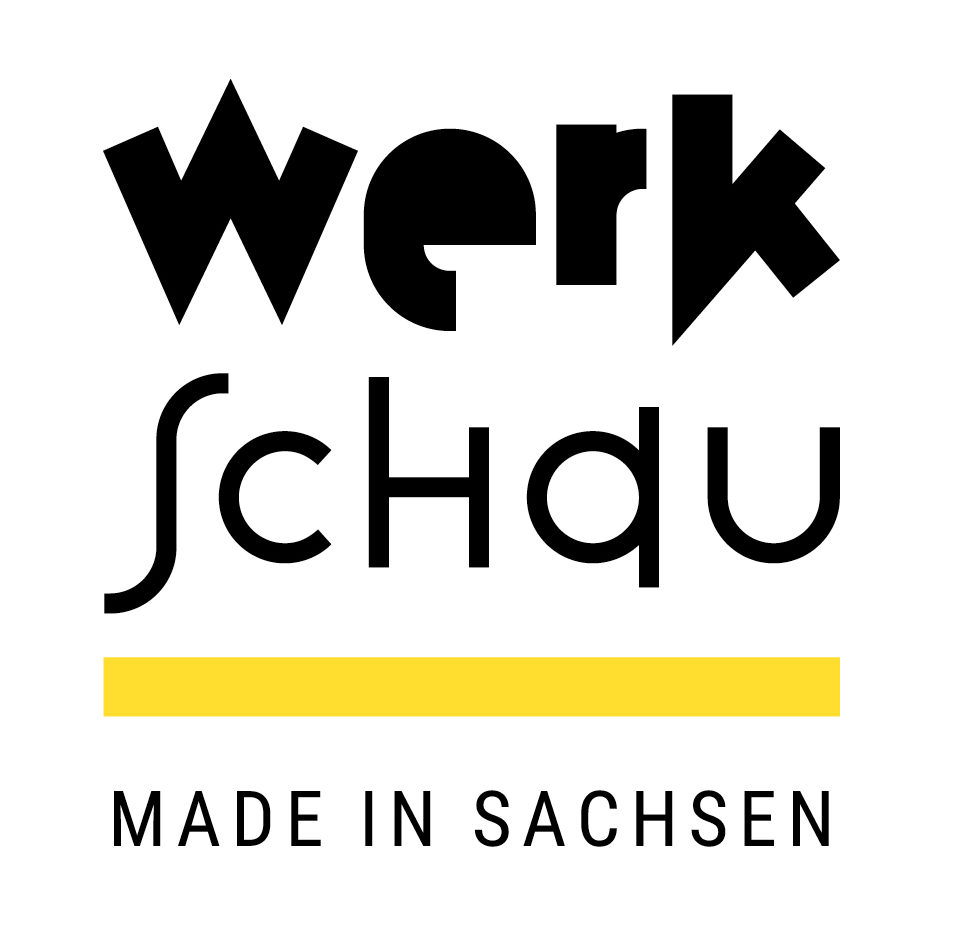 e‑Toolbox
What con­tents and expe­ri­ences can the InduC­CI project part­ners trans­fer to oth­er sim­i­lar­ly struc­tured indus­tri­al regions in the EU? In an e‑toolbox, we as project part­ner will bring project results via a tool­box. The col­lec­tion of best prac­tices, lessons learned and rec­om­men­da­tions will be com­plet­ed by the end of 2021. The tool­box will con­tain check­lists, inter­views, links and small guides. At the moment we are work­ing close­ly on the struc­ture of the tool­box and are devel­op­ing a trans­fer con­cept. Be prepared!
Links:
InduC­CI at Face­book
InduC­CI Web­site
InduC­CI is an Inter­reg CE project and is fund­ed by: