NEWSFLASH #3: Projekt InduCCI – What's happened since then!
The Covid-19 situation has left the InduCCI project not unaffected. We met with partners in the Chemnitz "Open Air Office" and in this third newsflash you can read what has happened since then.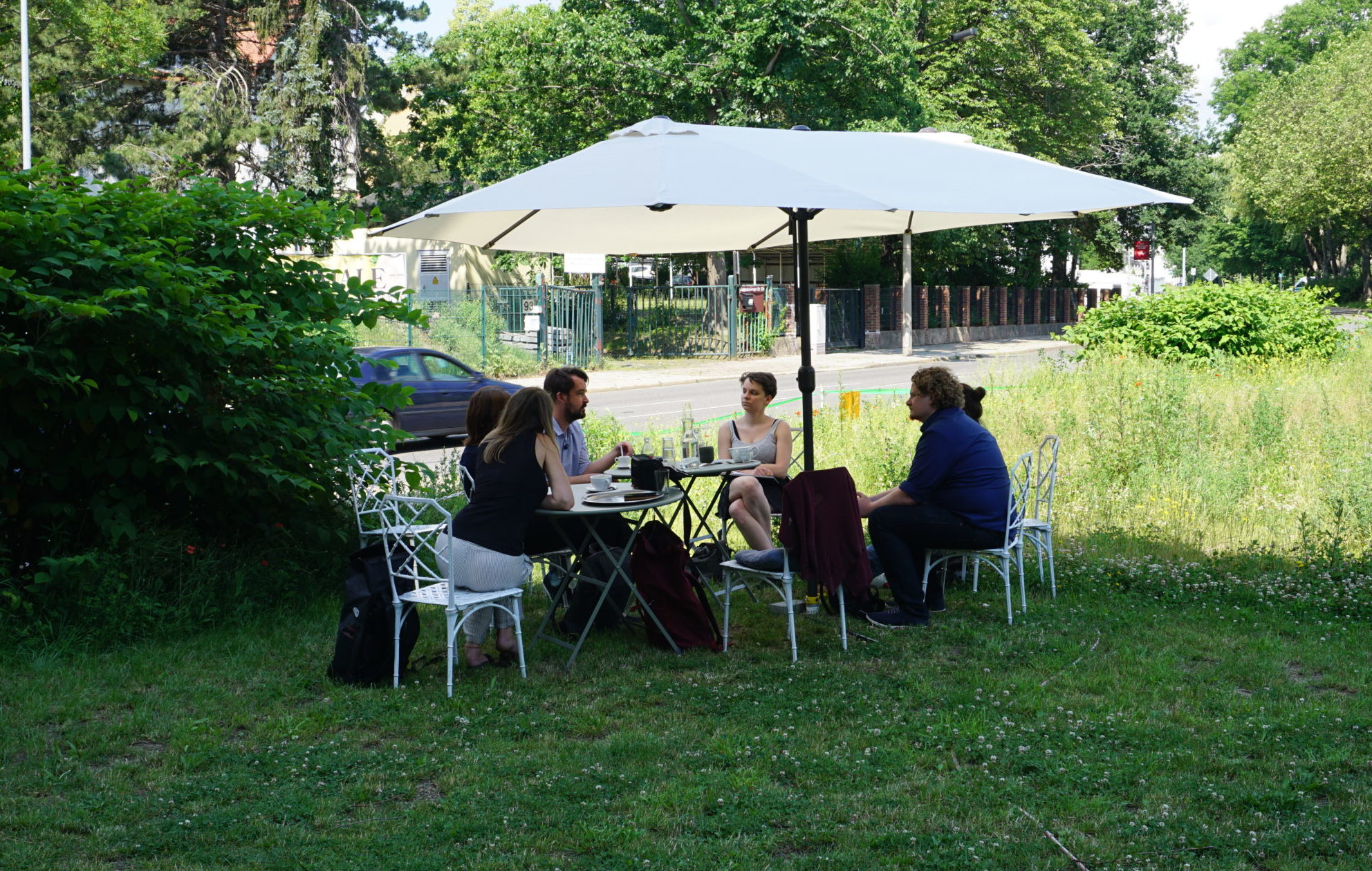 The seven regional analyses of our partners on Culture and Creative Industries (CCI) are completed. Preliminary conclusion: While some regions have been well positioned for years with regard to the existence and promotion of CCI, other partners have to draw attention to the potential of this important economic sector. If you like to know more: The regional analyses of our partners are available via the InduCCI homepage.
Following the regional analyses, we highlighted in an analysis of existing strategies for CCI at European level, which EU institutions are already committed to the Cultural and Creative Industries, which strategy papers exist at European level on the promotion of CCI and which EU projects and networks are dealing with the issue of CCI (in industrial regions). This report can also be downloaded in English via the InduCCI homepage. 
In the upcoming seven regional strategy papers for the cultural and creative industries our project partners are about to formulate recommendations for their regions. These recommendations are to be passed on to suitable stakeholders in regional and national politics. The guideline we have prepared for this purpose is intended to help the project partners to set up the recommendation. Above it all, the cooperation with the regional focus groups is in the foreground.
Linked to the seven regional strategy papers, it is the responsibility of SACCI to formulate a transnational policy recommendation, which is later converted into a brochure to be handed out to various political institutions. The focus is on rural regions as well as smaller and larger cities in Central Europe, which are undergoing a similar structural change as the InduCCI partner regions. Our aim is to formulate central measures that can also be helpful for Central and Eastern European industrial regions.
Another goal of the work at InduCCI is awareness raising among various interest groups for the needs of CCI. Based on this, we designed an online course for the introduction to CCI for employees of the public administration staff. As a digital supplement to the administration training, the course includes a quiz with questions about CCI, links to regional service providers of CCI in our partner regions as well as numbers and definitions of CCI on European and regional level. It also includes recommendations on where administration and CCI can come together. The course is available in English until 31.12.2021. At the third InduCCI Partner Meeting we virtually exchanged information about this online tool and all other completed and upcoming tasks at InduCCI within one week.
What comes next?
We are currently working on the practical implementation of our two test cases. In the context of "Arts meet technology"/"Labor 2025″ the kick-offs took place virtually and physically, so that the artists could exchange ideas with the technical institutes in Chemnitz for the planned autumn academy. For our test case "CCI Showcase", which presents products, services and event formats of cultural and creative people from the Chemnitz region to visitors, we are currently organising rooms with our external project partner. We hope we will be able to realise this wonderful showcase in the beginning of 2021 in a corona-conform way. Please stay curious!
Image rights:
1st photo: "corona conform work in Chemnitz". Photographic rights: Landesverband der KKW Sachsen e.V. (SACCI).
2nd photo: "3rd Virtual InduCCI Partner Meeting". Photo right: Stebo Competence Centre Community Development, InduCCI project partner.
InduCCI is an Interreg CE project and is supported by: